No.
Part # / Description
/ Price
Price
Discontinued
Discontinued
1992-2004 Toyota Outer Tie Rod
Outer Tie Rod
TIE ROD, Left; TIE ROD, Right. Fits Avalon, Camry, Sienna, SolaraTie Rod - Repair or ReplaceIf your Toyota clunks as you turn the steering wheel, or if the steering pulls, a technician might recommend replacing your Tie Rod Ends. Camry. Avalon. Sienna. 6 cylinder. 4 cylinder. With Solara.
1992-2001 Toyota Rack
Rack
All. Japan built. Avalon. Camry. 3.0l. Without se. Us built, 3.0L. 6 cylinder. Without Solara.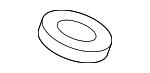 1992-2007 Toyota Bearing
Shaft Bearings
Us built, upper. Usa built. Avalon. With Solara. Camry. 2.2l. Power steering, us built. Camry. 3.0l. Sequoia.
Bearing
Pinion Bearings
Paseo. Us built, lower. Tercel. Usa built. Avalon. Camry. Without Solara.